Thanks again to the tremendous efforts of volunteers, the 2011 LWRCP was another great success!
CLEAN-UP RESULTS!
805 lbs. Tires
120 lbs. Glass & Plastic
58 lbs. Aluminum (thanks for all the extra work to make them recyclable)
2880 lbs. Scrap Metal
300 lbs. Hazardous Waste
780 lbs. Waste Material
Totals
4,943 lbs. (2.47 tons) Collected
1, 080 lbs. (.54 tons) Waste Material
3,863 lbs (1.93 tons) Recycled
78% Recycled of Collected
==========================================================
For those that have participated since the first clean-up, the next section completes the Lower Wapsi all the way to the Mississippi River!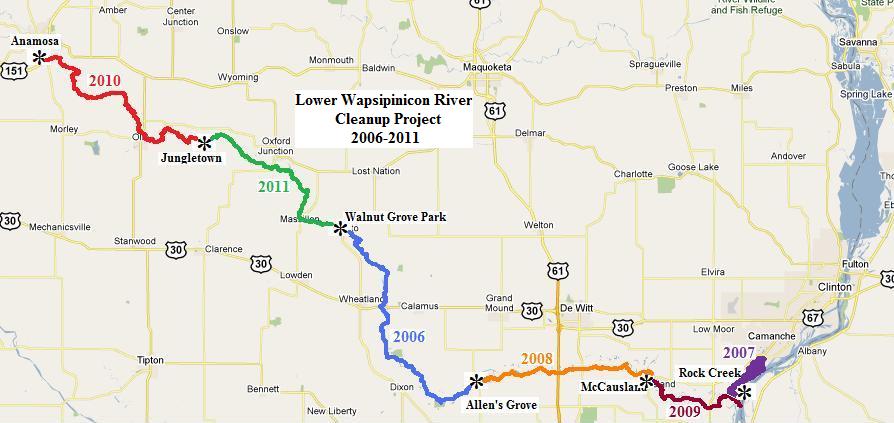 Questions or comments regarding the website? Please email admin-at-LWRCP.org.